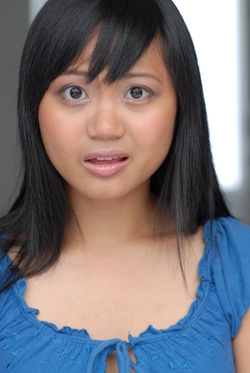 As an awkward middle child, Joy quickly learned that being funny was the best way to get attention. She went on to double major in Theater / Performance Studies and Southeast Asian Studies at UC Berkeley, appearing in plays with the UC Berkeley Theater Department and throughout the bay.
She is a graduate of the improv programs at Upright Citizens Brigade, Second City Hollywood, and iO West and currently performs with several sketch and improv teams across town.
TV credits include SUPERNATURAL, RAISING HOPE, 90210, and CASTLE. She is also an avid writer and a burgeoning YouTuber with self-written viral video WHITE FETISH boasting over 1 million views.